Discover more from Sporting Hipster
The least real sports news site that's real.
Peyton Manning Unable to Defend Tackle From Children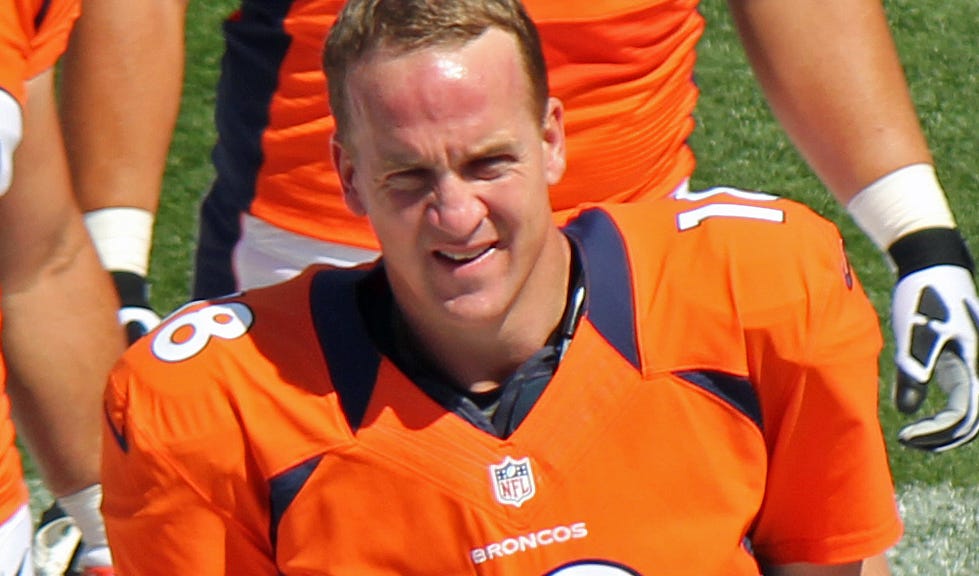 DENVER — There was a scare at Denver Broncos training camp this week when Peyton Manning was sacked viciously.
But it wasn't DeMarcus Ware or Von Miller putting the hurt on Manning. It was – pathetically – his own children.
"Look, sometimes the quarterback goes down in practice," said offensive lineman Louis Vasquez. "And I know we're supposed to protect Peyton – but Jesus, being sacked by a couple of kids? That's just fucking sad."
"That fucker went down hard too," said head coach John Fox. "Holy shit, what the hell?"
Peyton Manning was unavailable for comment as he wept in the locker room showers for several hours after the tackle.